Provence Hiking - Hiking in the Turquoise Creeks of Cassis

DURATION
5 days/4 nights

PRICE FROM
1087 €

COLLECTION
Hiking - Standard

DESTINATION
Provence

SEASONALITY
This tour start February to June and From September to December
Highlights
Dreaming of visiting the creeks of Cassis? If you like hiking, or simply breathtaking scenery, the creeks of Cassis promise you a total change of scenery with its outstanding colors. Its sparkling white limestone cliffs plunge into the deep blue of the Mediterranean Sea, and offer a magical setting for hiking, diving and climbing. These dreamy landscapes are stretching from Marseille to Cassis. You can also take part in nautical activities such as kayaking.
To see
The genuine & charming village of Cassis, by the Med sea, Spectacular and dramatic coastal walking in the Calanques, A free day in Marseille city, Swimming opportunities during the walks, Local fish and seafood specialties
Gastronomy
Olive oil, Ratatouille, Bouillabaisse, Pissaladière, Tapenade
Wine
Château d'Esclans, Miraval Rosé, Bandol Rosé
Testimonials
« We very much enjoyed our self-guided cycling tour. We had great support and communication in the planning. Throughout our week everything went off as planned. Mark B. »
« This was my second experience with Discover France and had, again, an amazing time with my children. If you want to discover, on your own, little cities in France, this is what you have to do. Linda G. »
« Our first but certainly not our last trip to beautiful France! The routes were well laid out, the app worked well, the bikes were comfortable and the hotels were excellent. Ingrid A. »
« We truly had a glorious time and only have compliments for you and your company. Equipment, information, assistance, accommodation were faultless and Solène at Discovery France took care of us from the first e-mail of enquiry until the end of the cycle trip. We truly can't wait for our next adventure with Discover France. Anna.V »
Previous
Next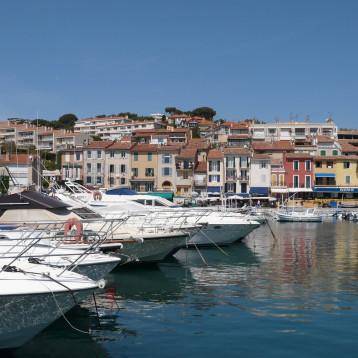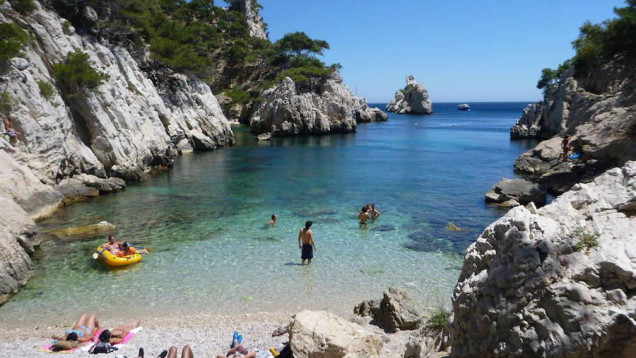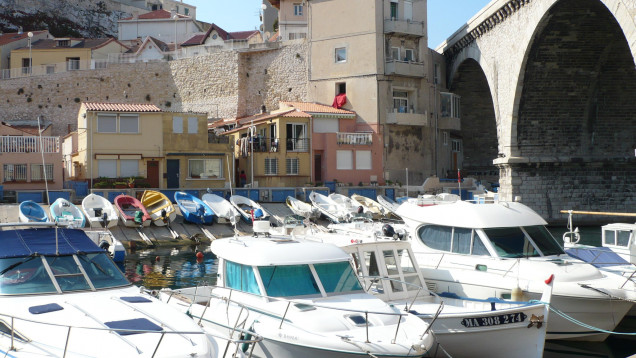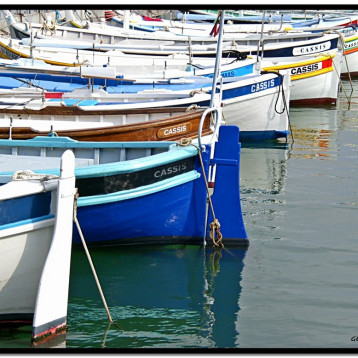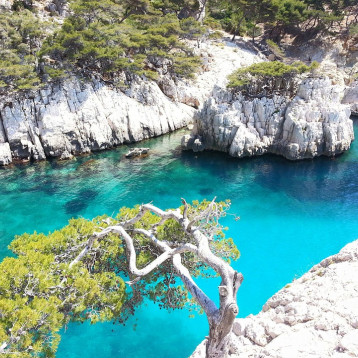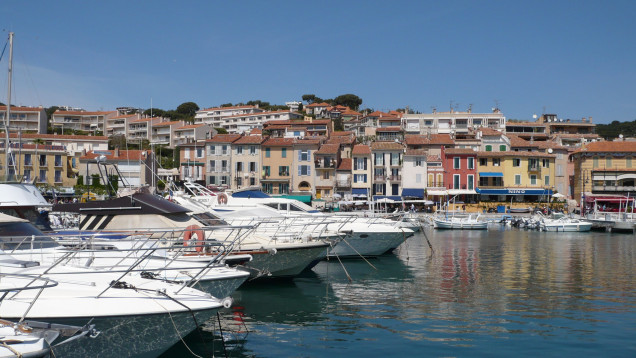 PROGRAM
J-1
Arrival in Cassis

You start your trip in Cassis. You will be able to settle into your hotel and enjoy the end of the day in this Mediterranean town where you can stroll around its beautiful port.
Included :
phone not provided,mobile guidance application,roadbook,travelbook,orientation by phone with a local guide,bedroom and breakfast
---
J-2
From Cassis LOOP around Calanque

For the first day of walking, we will take you by taxi to the top of Col de la Gardiole for the beginning of your hike. You will cross the scrubland and its typical flora of southern France. You will reach the first creek, Calanque d'En Vau, which will give you a splendid view of the Mediterranean Sea. The paths to reach the creeks are sometimes steep and sloping, and this is the case to reach the second creeks of Port-Pin. You will be able to have lunch at the seaside.
You will reach the last calanque of Port Miou and then head back to your hotel in Cassis.
Distance: 12km (8mi)
Elevation: 200m
Included :
client transfer,bedroom and breakfast
---
J-3
From cassis LOOP around La Ciotat

From your hotel, you will reach Cap Canaille, where you can admire the view of the Mediterranean Sea and the different creeks. You will take narrow and vertiginous paths. You will arrive in La Ciotat and its botanical garden or the Eden Theater, the oldest cinema in the world.
A taxi will then take you back to your hotel.
Distance : 12 Km (8 mi)
Elevation : 500 m
Included :
taxi,client transfer,bedroom and breakfast
---
J-4
Free Day in Marseille

Today, you will visit the Phocaean city, Marseille. You have two choices:
You can freely explore the city, with its Old Port, Notre Dame de la Garde; or take a hike to the Frioul Islands. You can take the ferry to get there.
Then you return to your hotel in Cassis.
Distance : 10 km (6.5mi)
Elevation : 10 m
Included :
taxi,client transfer,bedroom and breakfast
---
J-5
Departure from Cassis

End of your stay. After breakfast in your hotel, you will leave Cassis and the Mediterranean.
---
ARRIVALS & DEPARTURES
You arrive on your own to the village of Cassis.
We can arrange your transfer from Marseille, from Aix or from Cassis train centre : let us know !
End of your tour in Cassis after breakfast. Enjoy the beach and the quiet living of Cassis villageby the Med sea ...
Details
Included
ACCOMODATIONS
- 4 nights double occupancy with private facilities
SUPPORT
- Road Book with detailed walking itineraries, including highlighted maps
- 1 road map of the region
- Guidance Application (phone not provided)
- 7/7 phone assistance

TRANSFER
- Day 2: transfer from Cassis to the beginning of your walk in the Calanques
- Day 3: transfer from La Ciotat to Cassis
- Day 4: transfer to Cassis station, to take the train to Marseille
Not included
- All lunches & dinners not noted-included in your itinerary
- Day in Marseille : Train tickets return Cassis/Marseille + Boat tickets to Chateau d'If & the frioul islands
- Entrance fees into museums, insurance, drinks
- Items of personal nature
Other questions?
See our FAQs page for answers to common questions.
FAQ

Rates
Tour rates vary based on hotel availability and specific start date
PRICE FROM / PER PERSON
STANDARD HOTEL ACCOMODATION

* Please contact us for triple hotel rates. ** Traveling with a group. *** Traveling alone.
STANDARD HOTEL ACCOMODATION FROM
Hotel Royal Cottage*** - Cassis
The Royal Cottage is situated in the heart of Cassis, in the Sainte Croix neighbourhood, where nature is king. Just 5 minutes' walk from the port, our hotel offers guests a unique opportunity to experience a warm, intimate and relaxing setting in the village of Cassis.
http://www.royal-cottage.com

Hotel Royal Cottage*** - Cassis
The Royal Cottage is situated in the heart of Cassis, in the Sainte Croix neighbourhood, where nature is king. Just 5 minutes' walk from the port, our hotel offers guests a unique opportunity to experience a warm, intimate and relaxing setting in the village of Cassis.
http://www.royal-cottage.com

Hotel Royal Cottage*** - Cassis
The Royal Cottage is situated in the heart of Cassis, in the Sainte Croix neighbourhood, where nature is king. Just 5 minutes' walk from the port, our hotel offers guests a unique opportunity to experience a warm, intimate and relaxing setting in the village of Cassis.
http://www.royal-cottage.com

Hotel Royal Cottage*** - Cassis
The Royal Cottage is situated in the heart of Cassis, in the Sainte Croix neighbourhood, where nature is king. Just 5 minutes' walk from the port, our hotel offers guests a unique opportunity to experience a warm, intimate and relaxing setting in the village of Cassis.
http://www.royal-cottage.com